Send Inquiry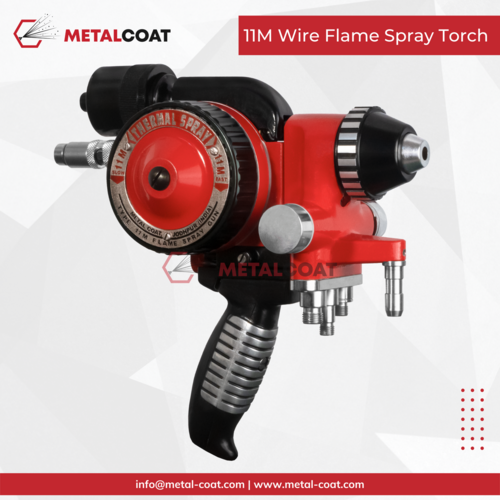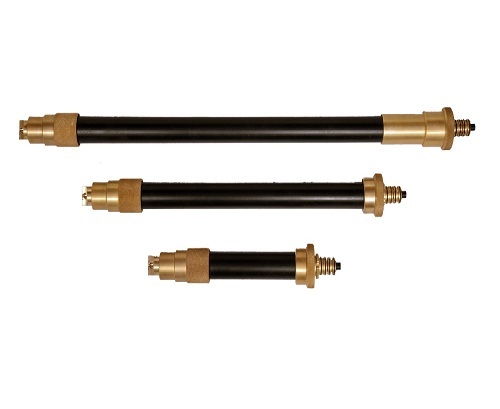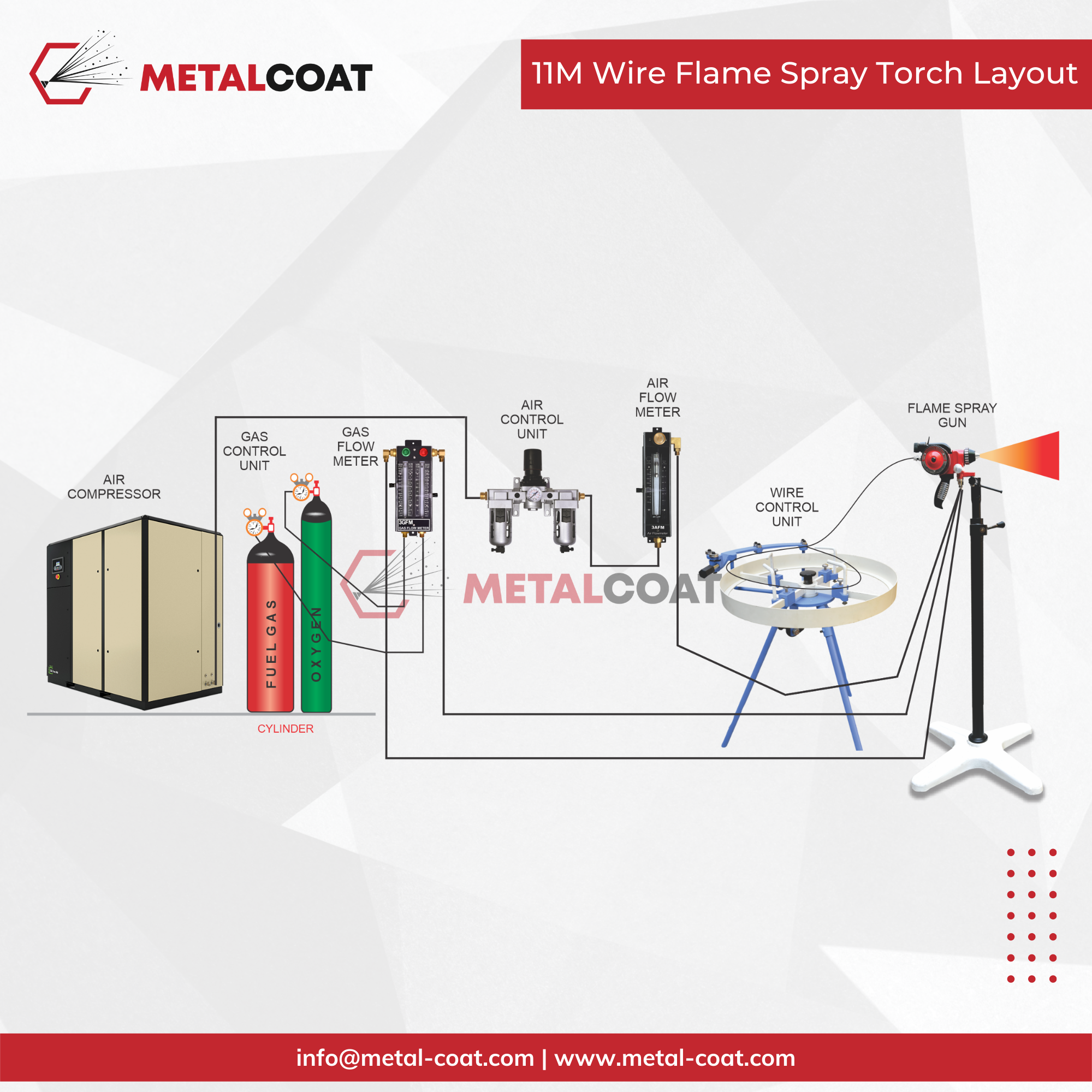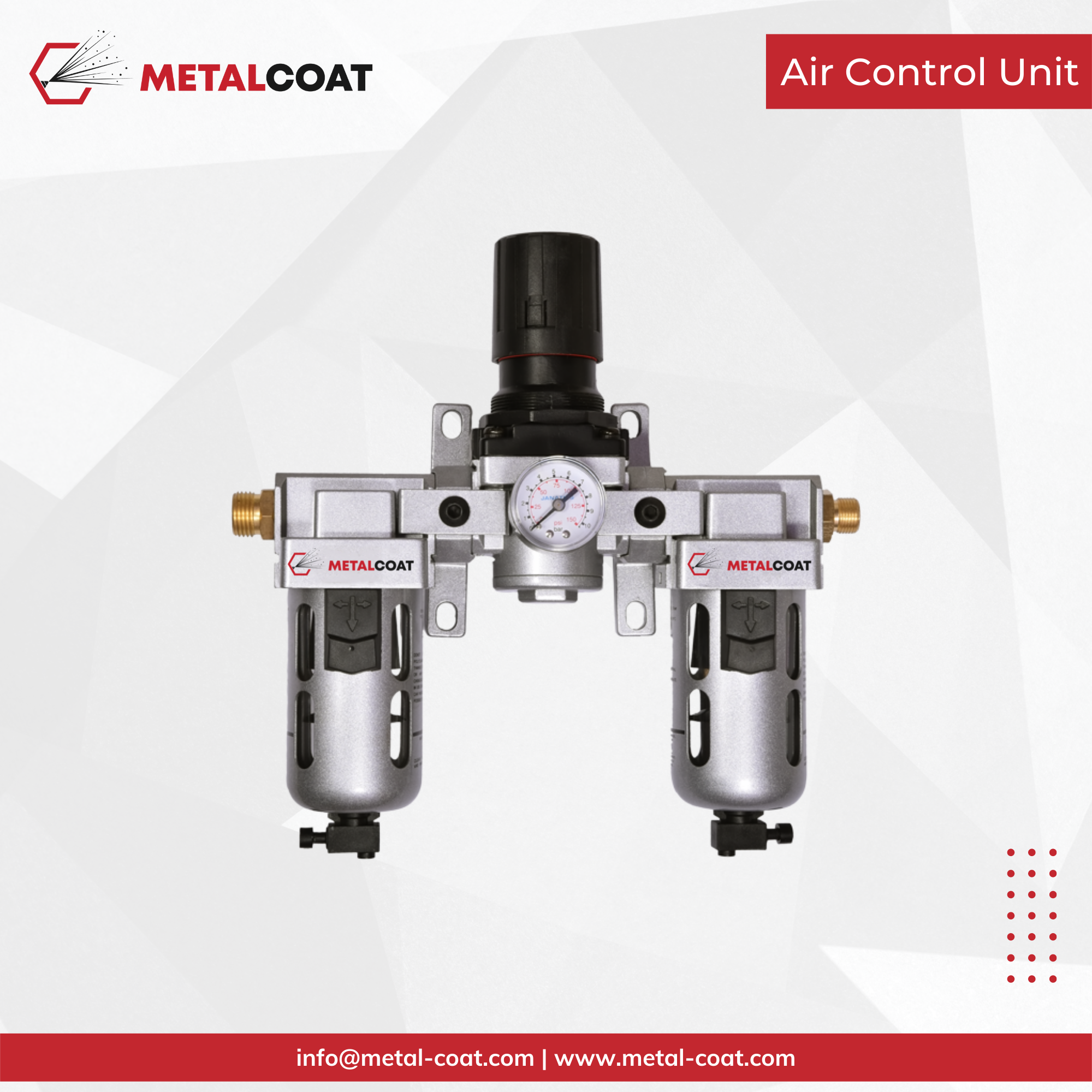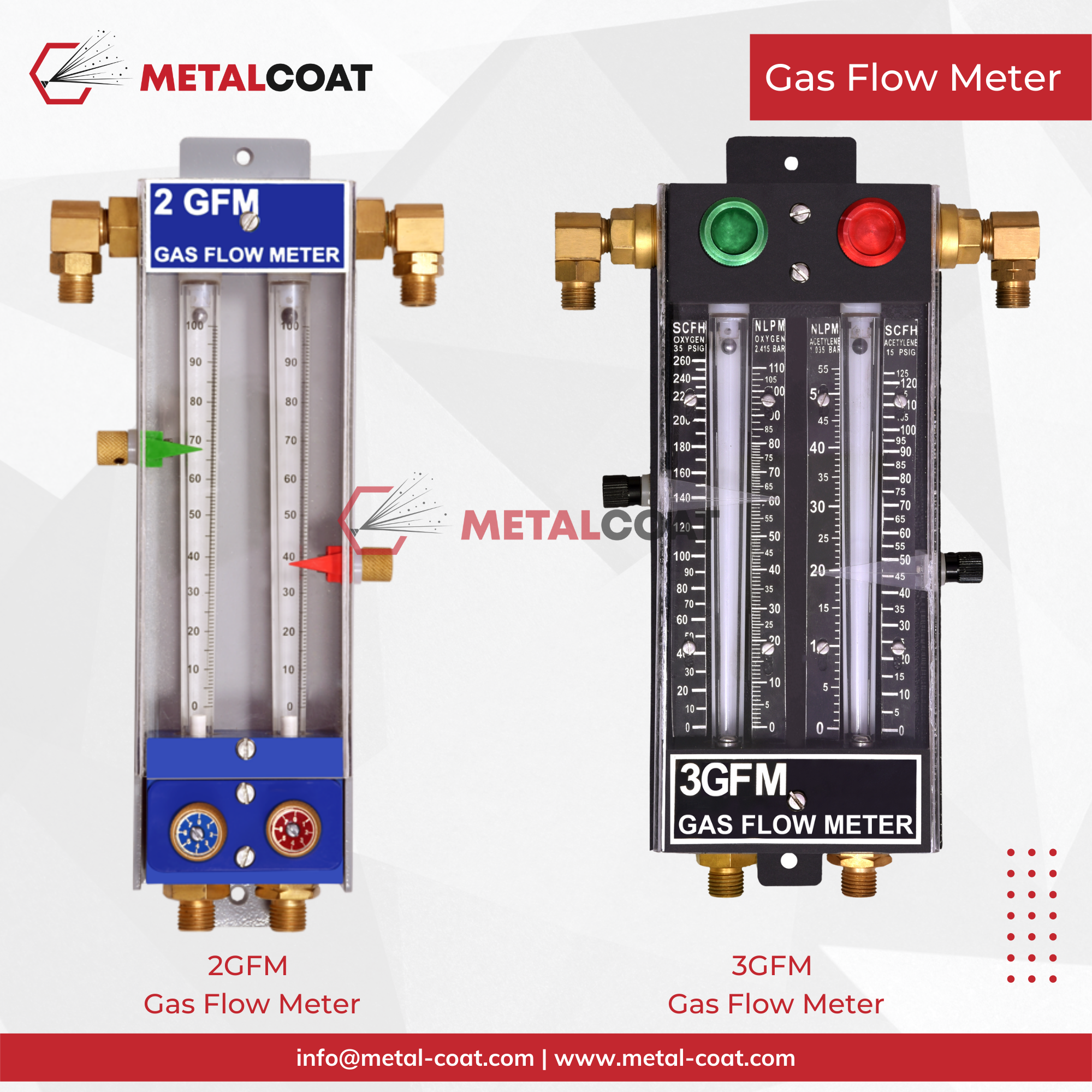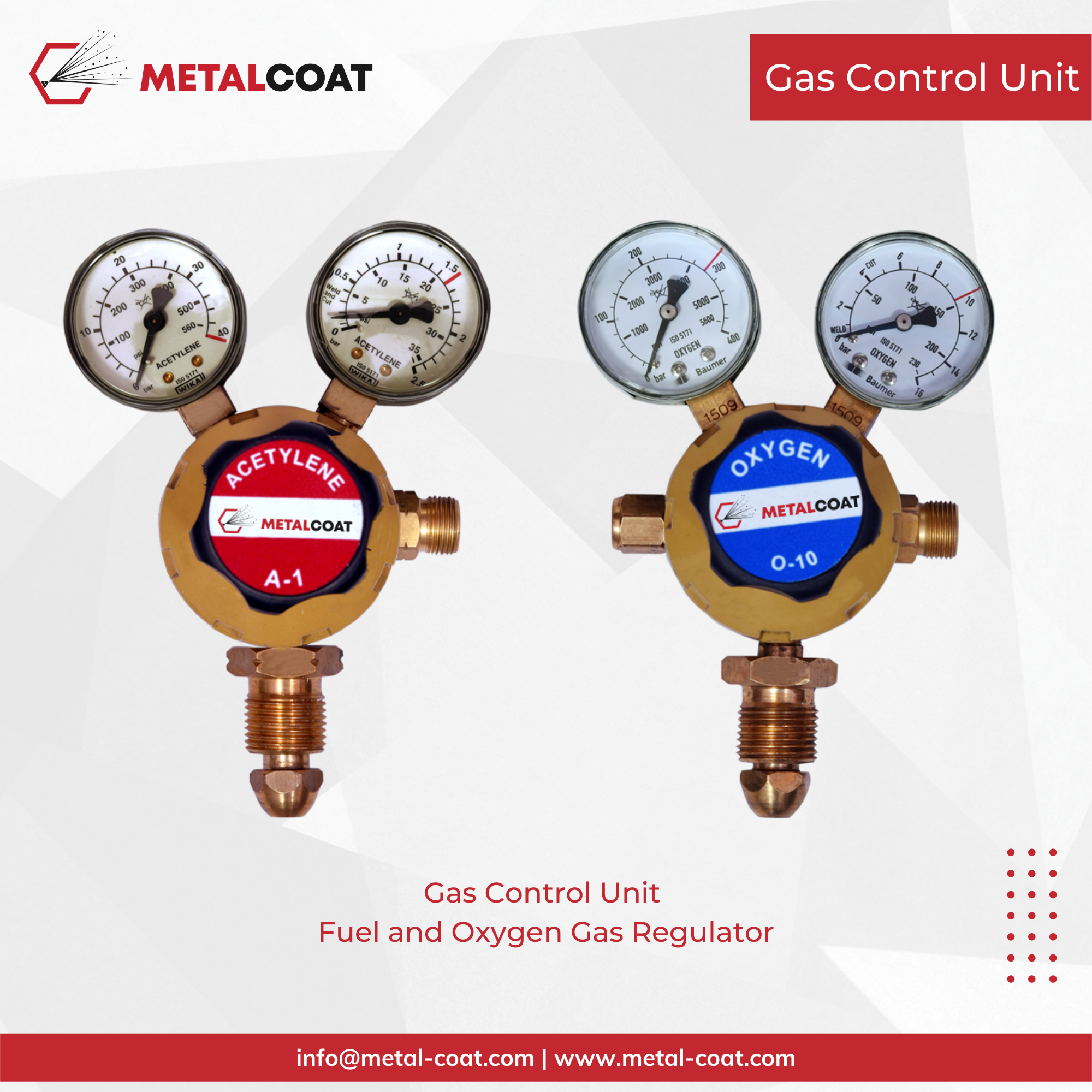 Trade Information
Delhi

10 Piece Per Week

1 Week

All India
Product Details
Our 11M Wire Flame Spray Gun is mainly designed to run at higher speeds allowing the user to provide soft wire material to any substrate. It is easy for hand held operations due to wire feed thumb trigger. It is made from soft wire applications. This gun can be used for smaller jobs and cranking out wide area of applications almost easily. It sprays Soft Wire like Zinc, Lead, Tin, Aluminum, Babbitt of size 1/8" 5/32" & 3/16" .It will not spray hard materials like Nickel, Bronze, Copper, Stainless Steel or Bonderite. Various accessories increase its versatility including different Air Cap, Nozzle and Siphon plug configurations to give exceptional coating quality and economical operation. 11M Wire Flame Spray Guns perfect for hand held, fixed and mobile applications.
Product Details:
| | |
| --- | --- |
| Compressed Air | 35CFM at 75psi (5 bar) |
| Dimensions | 9inchx 9inchx 5-1/4inch (LxHxW) |
| Fuel Gas | Acetylene/ LPG/ Propane, Etc |
| Gases Used | Oxygen and Fuel gas |
| Net Weight | Approx 2.7Kg (Gun Only) |
| Shipping Weight | Approx. 6Kg |
| Wire Feed | Air Turbine (pneumatic) |
| Wire Size Optional | 15G, 11G, 3/16" (4.76mm) |
| Wire Size Standard | 1/8" (3.17mm) |
| Model Name/Number | 12M |
| Brand | Metal Coat |
Length: 6 inch / 1 foot / 2 feet / 3 feet
Pressure Rating: 10 Bar
Oxygen Hose Blue: 3+7 Mtrs.
Fuel Gas Hose Red: 3+7 Mtrs.
Air Hose Black : 7 Mtrs.
OPTIONAL ACCESSORIES
Extension Nozzles: Where deep bores are to be sprayed, our nozzles are available. These nozzles allow access of the spray at depths up to 1.1 Mtr., whilst straight and deflector air caps can be selected to direct the spray stream to the area required. Its typically used in spraying in internal diameter or hard to reach coating surfaces. Its installation is easy by removing the standard Air Cap Body and Siphon plug & replacing it with the extension. This can be done in about 1-2 minutes without any tools. Our nozzles are available in different lengths for both Oxy-Acetylene and Oxy-Propane Gun.
Air Control Unit: Comprises of air filter cum regulator for secondary filtration & regulating air flow to wire flame spray gun. An additional outlet gives connections for operators helmet. Pressure Rating: 10 Bar
Hose Kit: Comprises of Hose to connect oxygen cylinder and fuel gas cylinder with flow meter to spray gun.
Gas Flow Meter: Our offered flow meter are recommended to use with Flame Spray Equipment. Ease of reading helps economic operation and fast fault diagnosis. The unit consist of separate flowmeter for both Oxygen and Fuel Gas supplies.
Air Flow Meter with Hose: It is a highly perfect rugged and reliable instrument for regulating and measuring the flow of compressed air in a wire combustion spray system.
Model: 3AFM (Air Flow Meter) Flow Unit in both NLPM & SCFM
Wire Control Unit: The Wire Reel Stand with Straightener is specifically designed to dispense wires for flame spraying. A wire straightener is included and the unit is capable of handling either reeled or loose coiled wire or spool.
Spray Booth: It is used for controlling sprayed dust and fumes when metallizing operation takes place. It carries away metal dust particles as well as heat. Duct work has adjustable pipe length as well as ball joint to fit individual requirement.
Metal Spray Wire: Standard materials wires such as Aluminum Alloy, Tin, Aluminum, Tin Alloy, Nickel, Nickel Alloy, Zinc, Stainless Steel, Brass, Molybdenum, Monel, Copper & many more are available.
SAFETY WEARS
Metallizing Helmet
Air Breather
Helmet Air Conditioner
Ear Muff: Protect the operator from noise originating during thermal spray.
Protective Glass
Safety Mask
Hand Glove

Enter Buying Requirement Details