Send Inquiry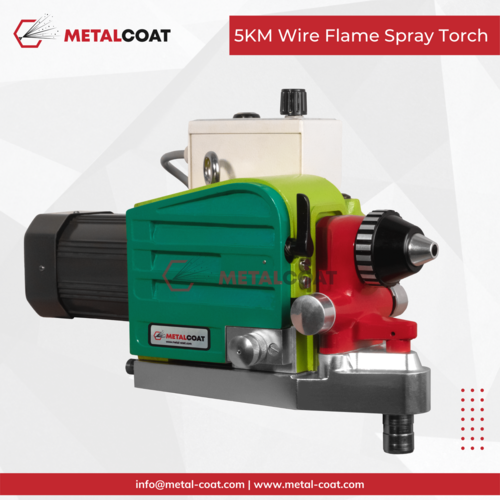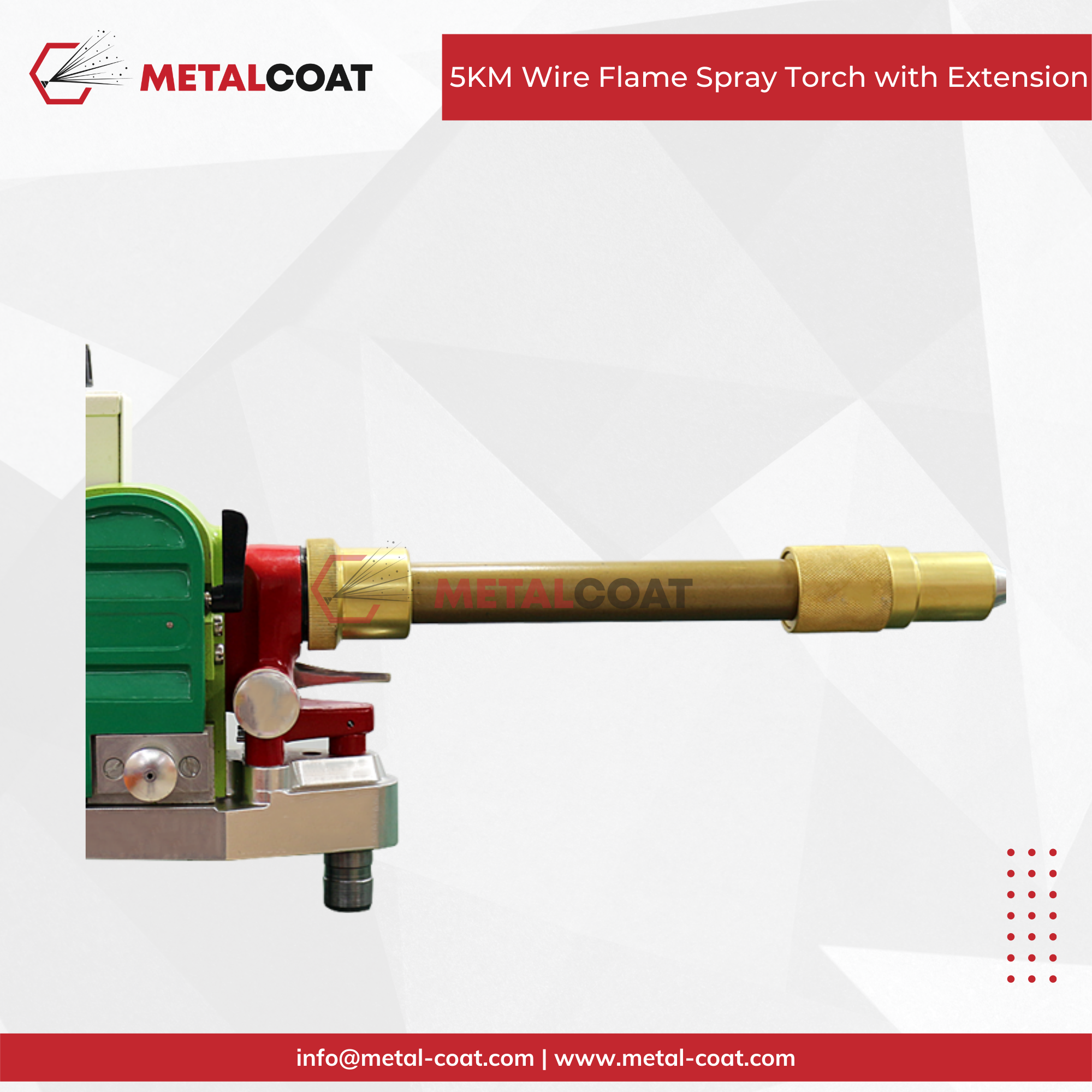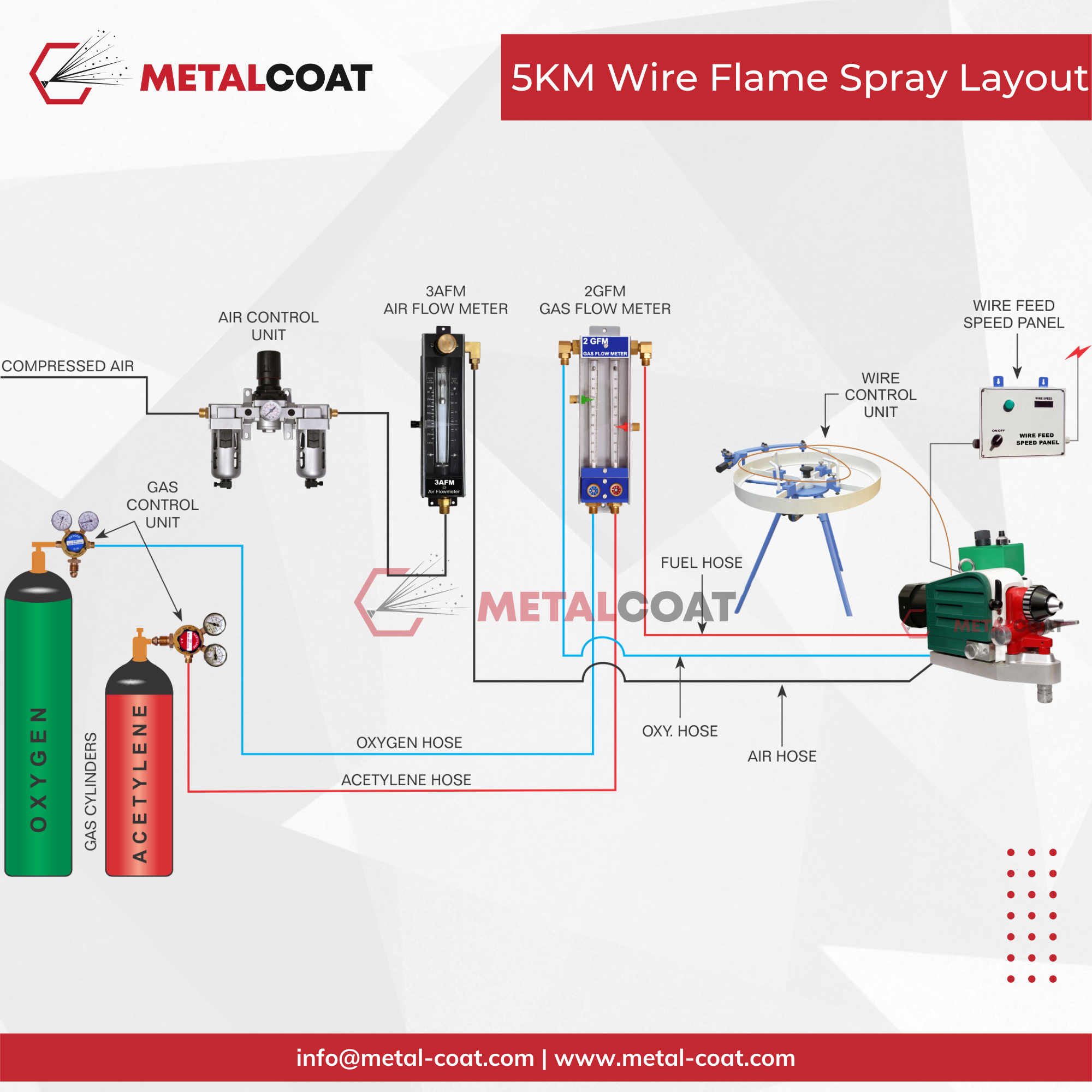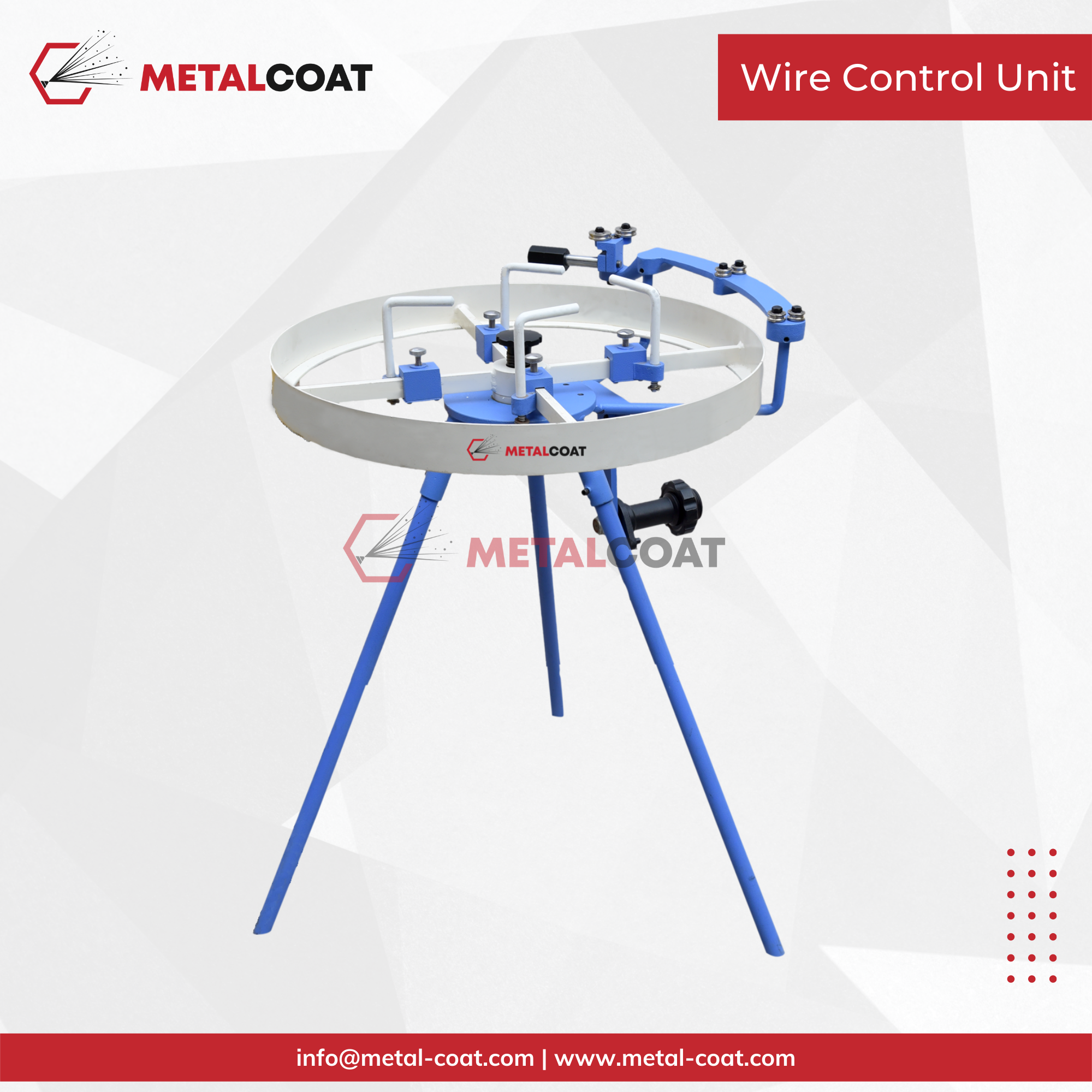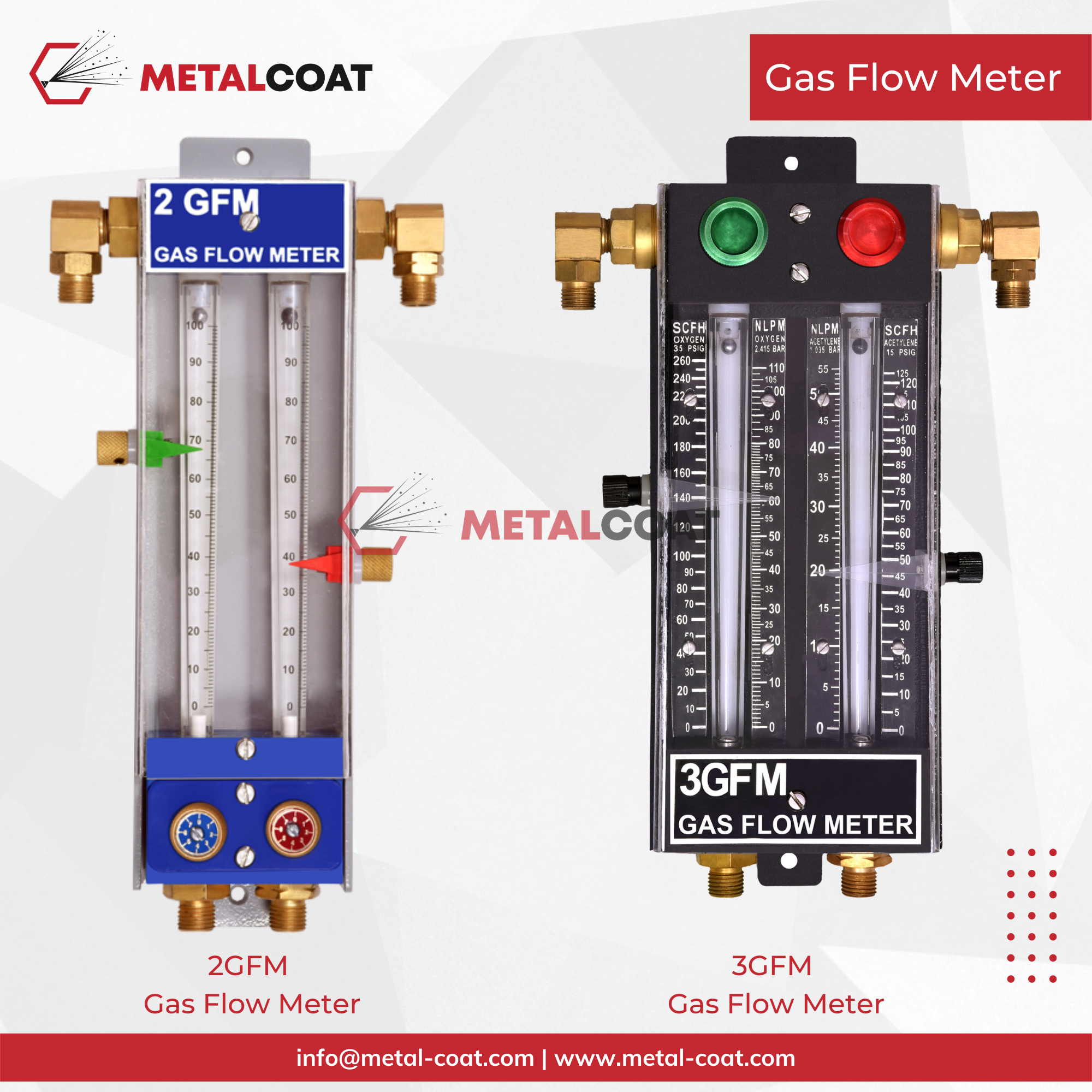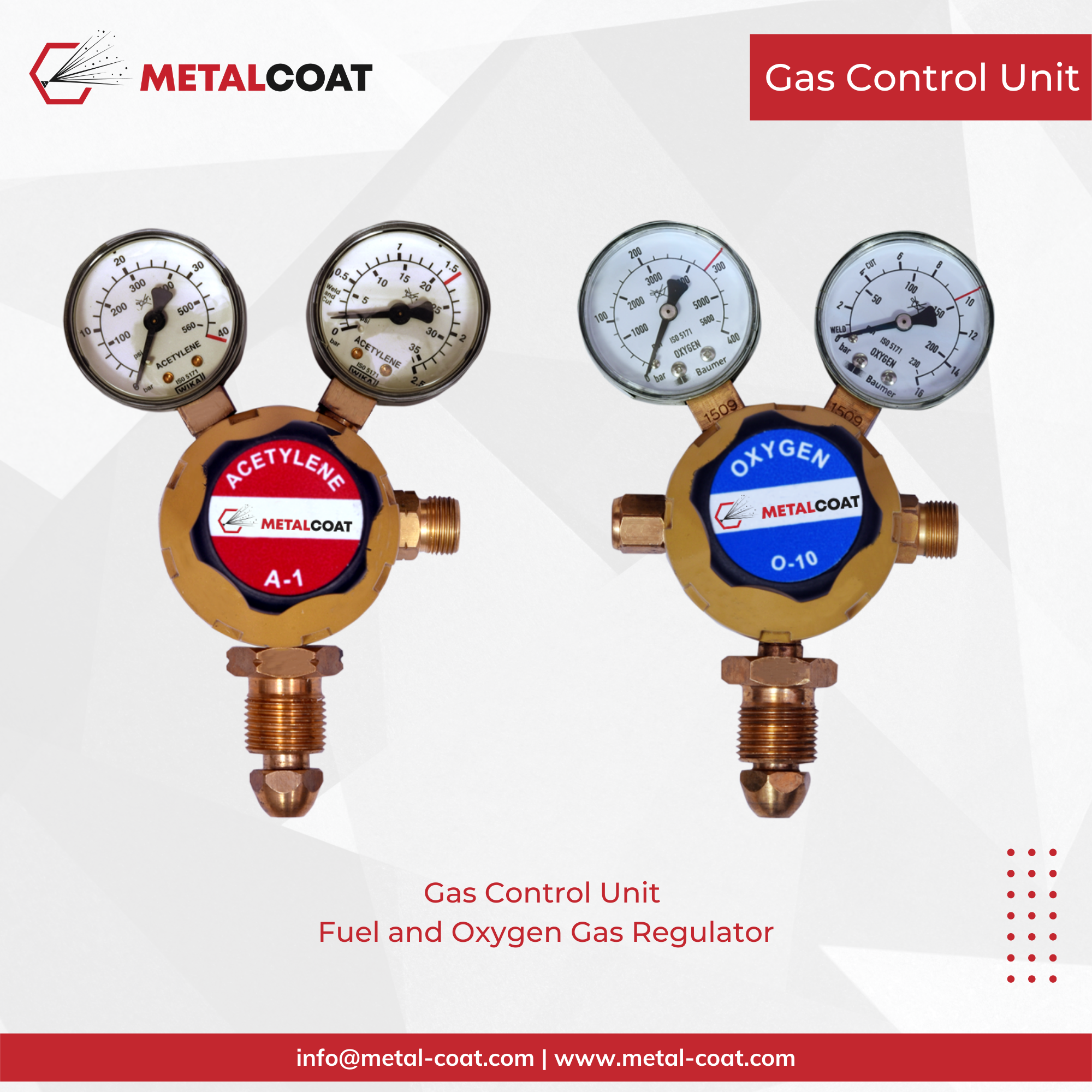 Trade Information
Delhi

10 Piece Per Week

1 Week

All India
Product Description
The 5KM Combustion Wire Spray Gun is built for automated, mass production environment having continuous spray periods while maintaining consistent coating quality. It easily operates economically; with less downtime. It has an external Wire Feed Speed Panel that can adjusts rate of spray. It can spray any wire made for Thermal Spray from low-melt point materials, soft, like Zinc or Babbitt to high-melt wires like Stainless or Moly steel.

Uses

Flame sprayed coatings with hard & soft wires
Advantages
Wire feed can be controlled very easily with a thumb trigger.
Light Weight
Easy to operate
SAFETY WEARS
Metallizing Helmet
Air Breather
Helmet Air Conditioner
Ear Muff
Protective Glass
Safety Mask
Hand Gloves

OPTIONAL ACCESSORIES
Extension Nozzles: Where deep bores are to be sprayed, our nozzles are available. These nozzles allow access of the spray at depths upto 1.1 Mtr., whilst straight and deflector air caps can be selected to direct the spray stream to the area required. Its typically used in spraying in internal diameter or hard to reach coating surfaces. Its installation is easy by removing the standard Air Cap Body and Siphon plug & replacing it with the extension. This can be done in about 1-2 minutes without any tools. Our nozzles are available in different lengths for both Oxy-Acetylene and Oxy-Propane Gun.
Air Control Unit: Coprises of air filter cum regulator for secondary filtration & regulating air flow to wire flame spray gun. An additional outlet gives connections for operator's helmet. Pressure Rating: 10 Bar
Hose Kit: Comprises of Hose to connect oxygen cylinder and fuel gas cylinder with flow meter to spray gun.
Gas Flow Meter: Our offered flow meter are recommended to use with Flame Spray Equipment. Ease of reading helps economic operation and fast fault diagnosis. The unit consist of separate flowmeter for both Oxygen and Fuel Gas supplies.
Air Flow Meter with Hose: It is a highly perfect rugged and reliable instrument for regulating and measuring the flow of compressed air in a wire combustion spray system.

Model: 3AFM (Air Flow Meter) Flow Unit in both NLPM & SCFM
Wire Control Unit: The Wire Reel Stand with Straightener is specifically designed to dispense wires for flame spraying. A wire straightener is included and the unit is capable of handling either reeled or loose coiled wire or spool.

Spray Booth: It is used for controlling sprayed dust and fumes when metallizing operation takes place. It carries away metal dust particles as well as heat. Duct work has adjustable pipe length as well as ball joint to fit individual requirement.
Metal Spray Wire: Standard materials wires such as Aluminium Alloy, Tin, Aluminium, Tin Alloy, Nickel, Nickel Alloy, Zinc, Stainless Steel, Brass, Molybdenum, Monel, Copper & many more are available.
Product Details:
| | |
| --- | --- |
| Available Extensions | 6 inch,1Feet,2Feet,3Feet long |
| Coating Wire Size | 20 Gauge to 3/16 inch |
| Compressed air | 0.6 m3/min at 3.4 to 4.5bar |
| Fuel Gas Oxygen | Acetylene,hydrogen,Propane,MPS,MAPP or natural gas ( methane ) |
| Weight approximate without hose and cables | 10.8 Kg. |
| Model Name/Number | 5KM |
| Brand | Metal Coat |
| Automation Grade | Semi-Automatic |
| Warranty | 1 Year |
| Usage/Application | Zinc Wire Coating |

Enter Buying Requirement Details