Send Inquiry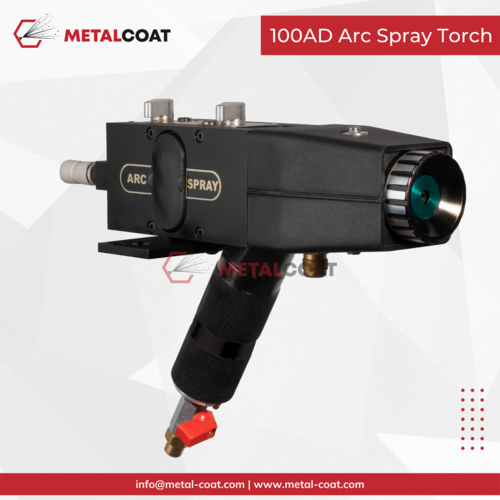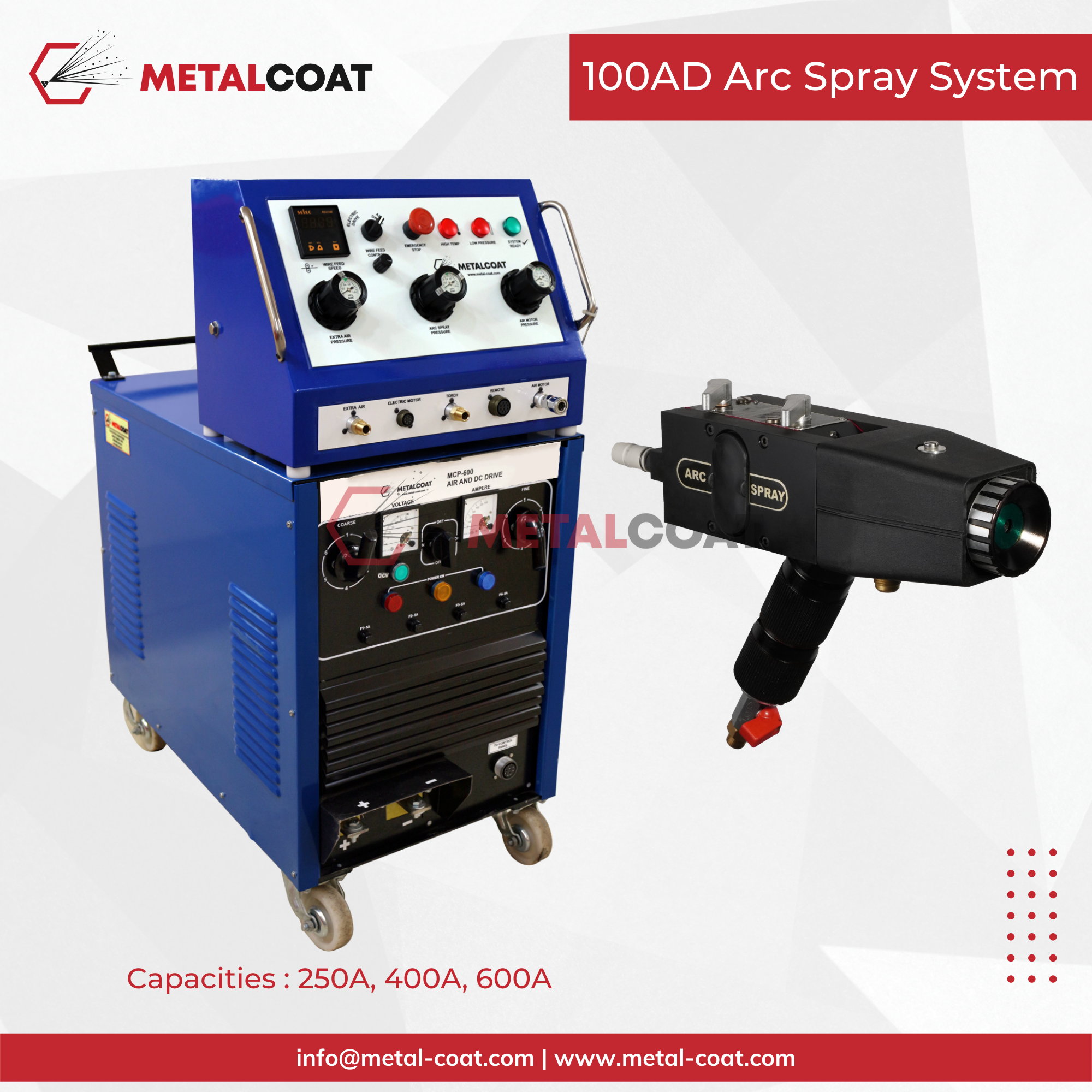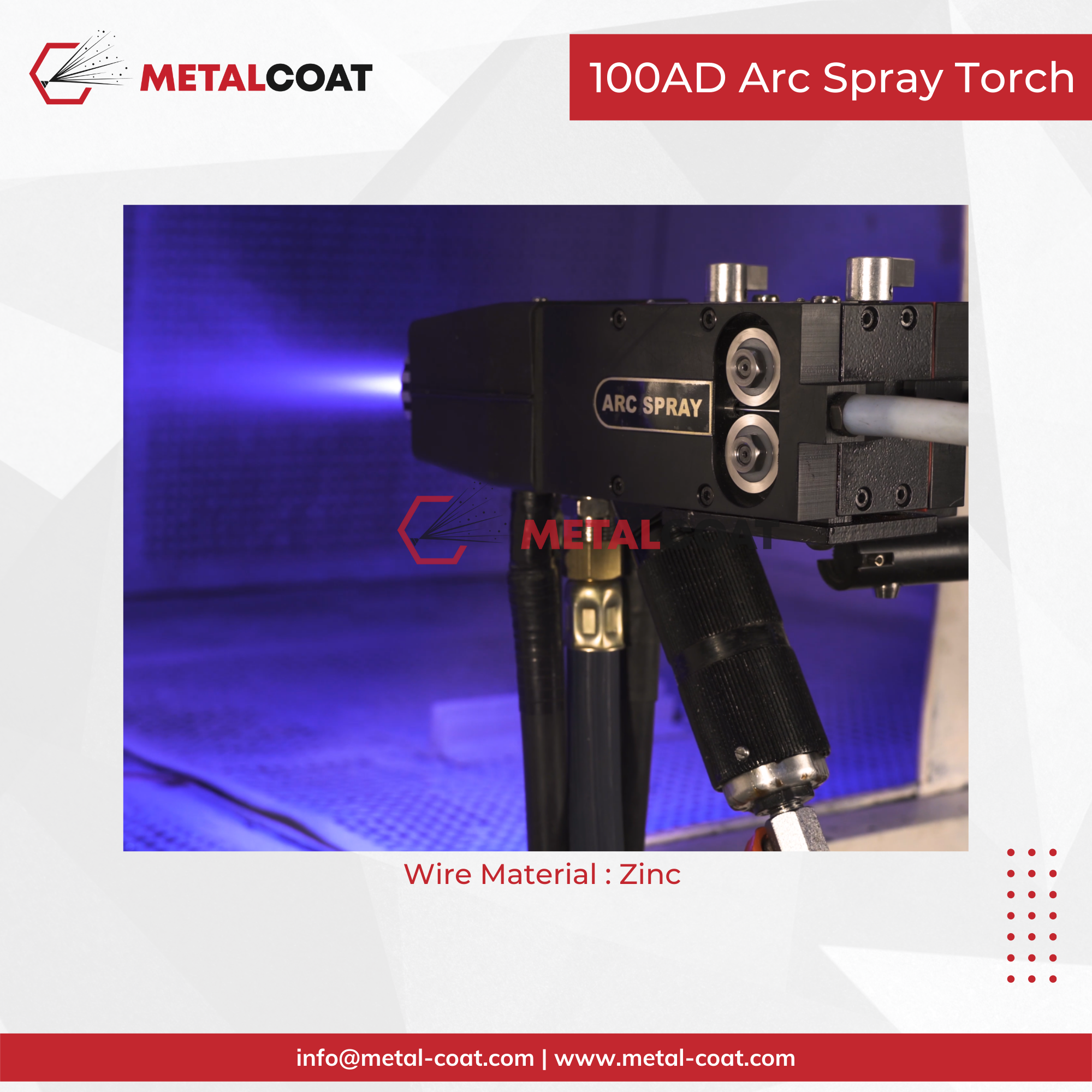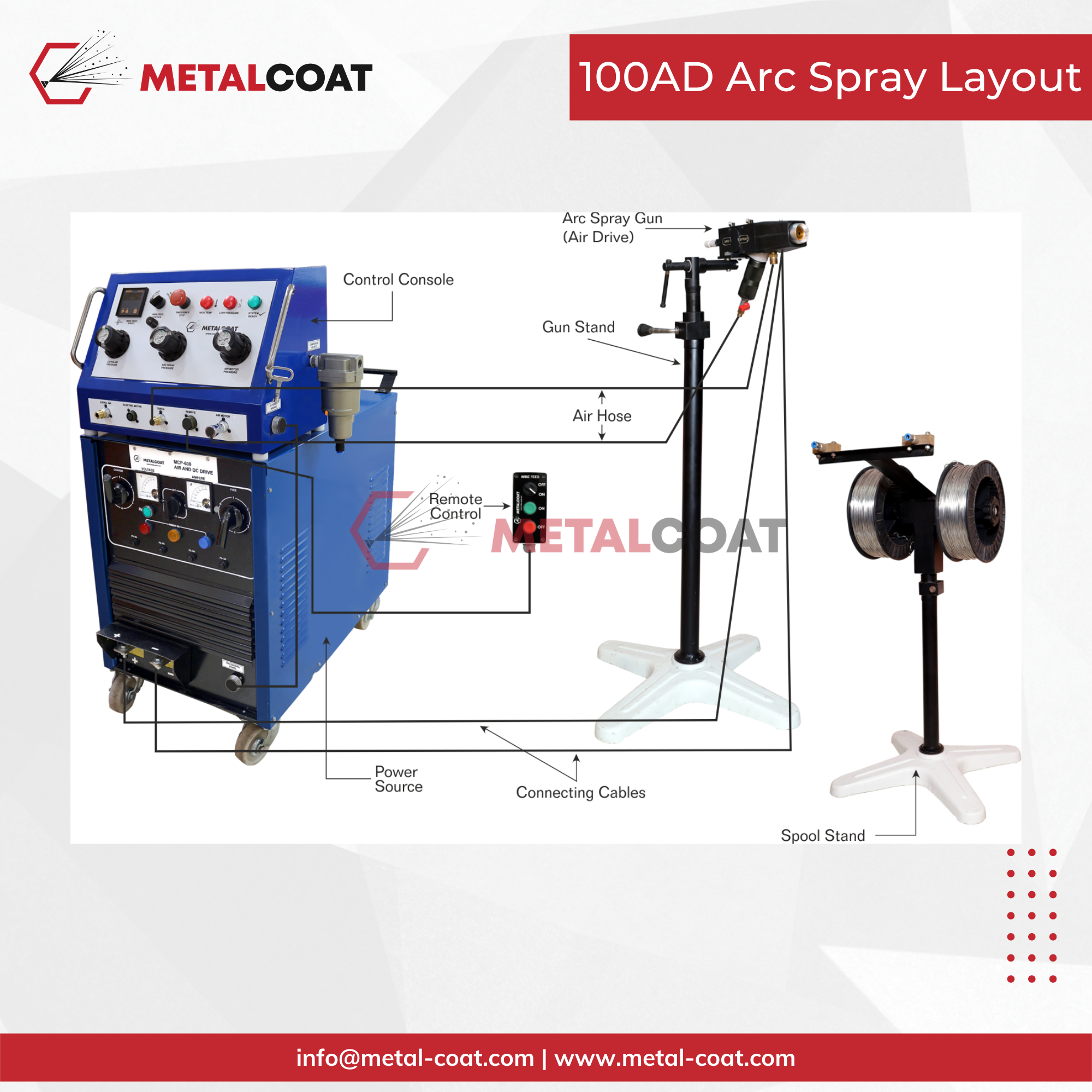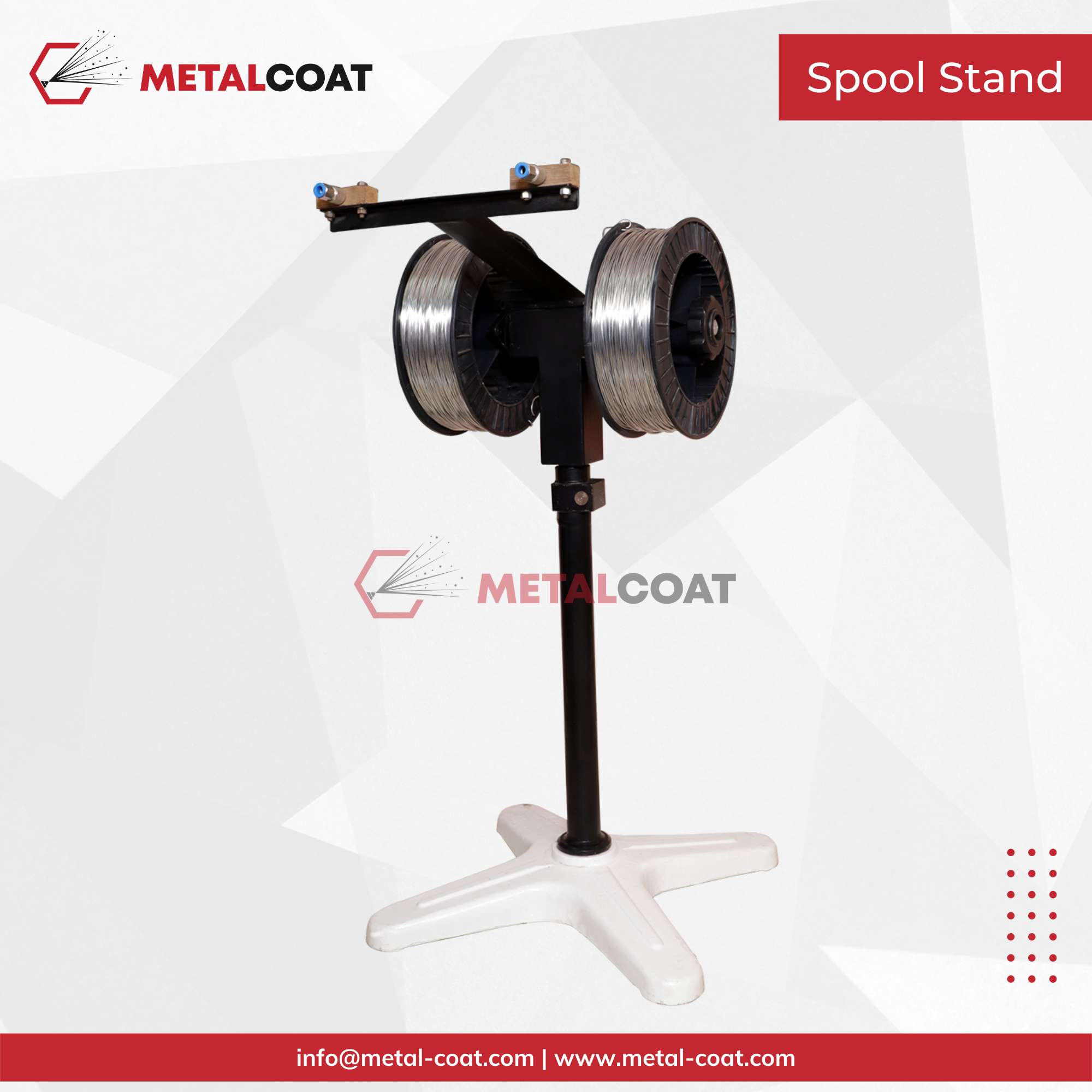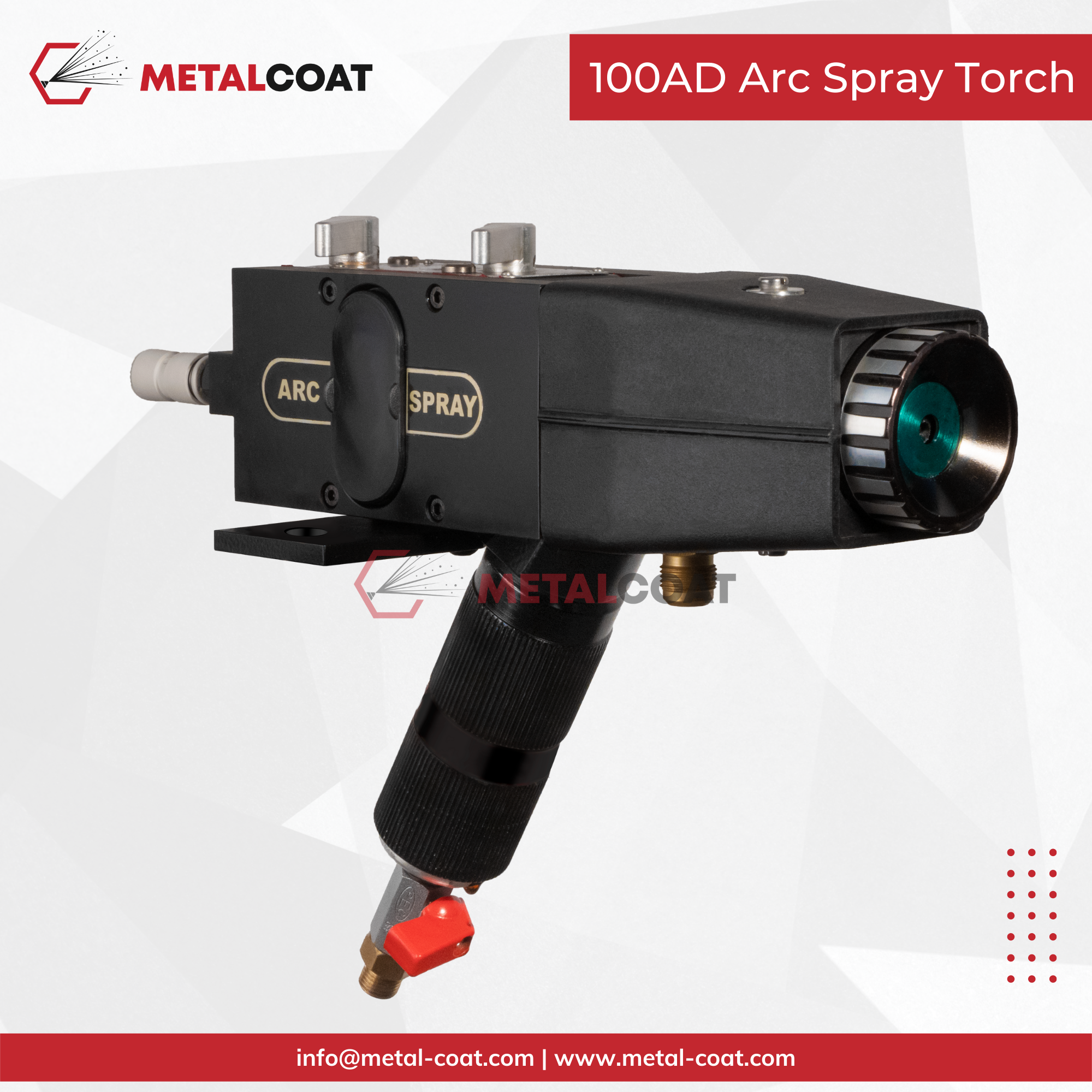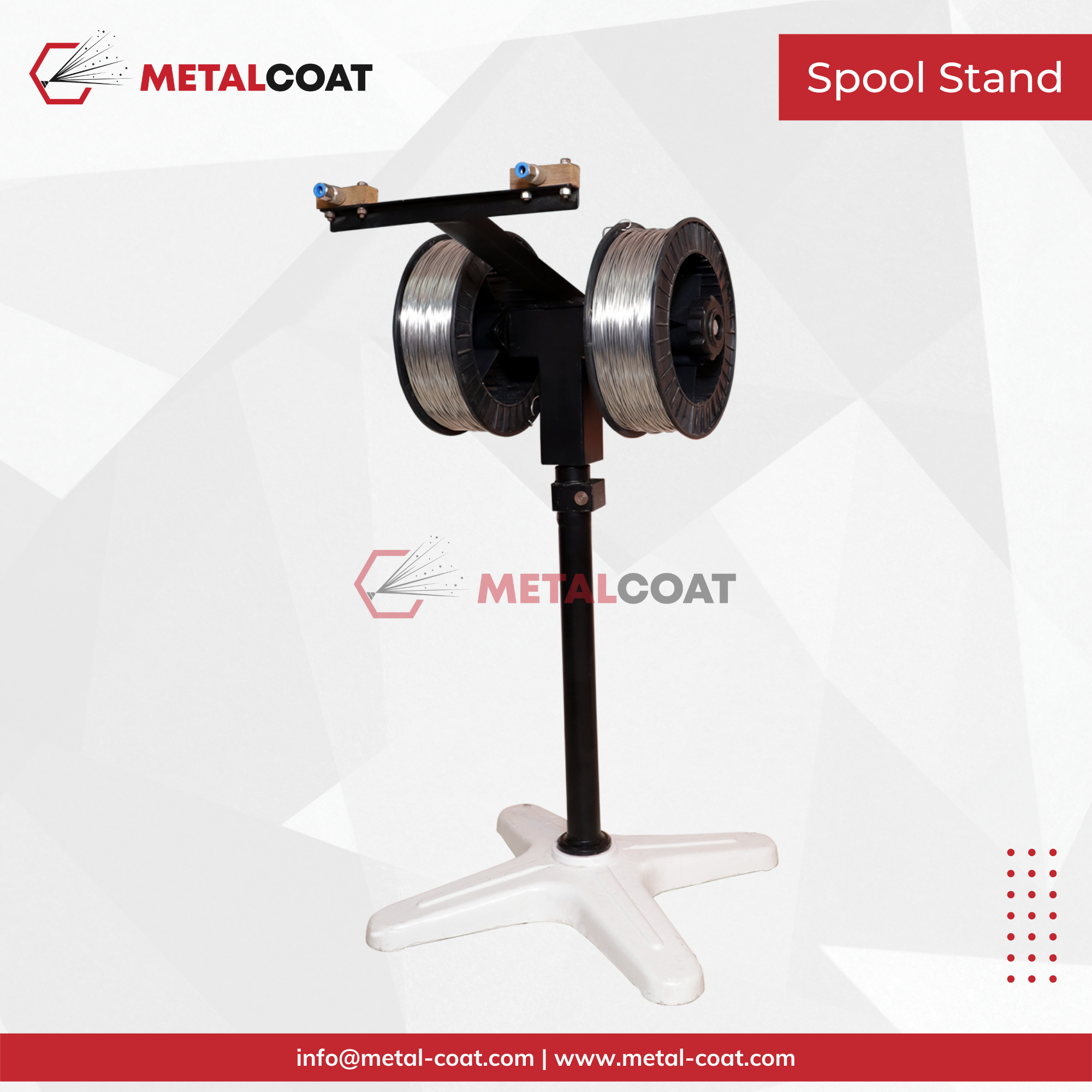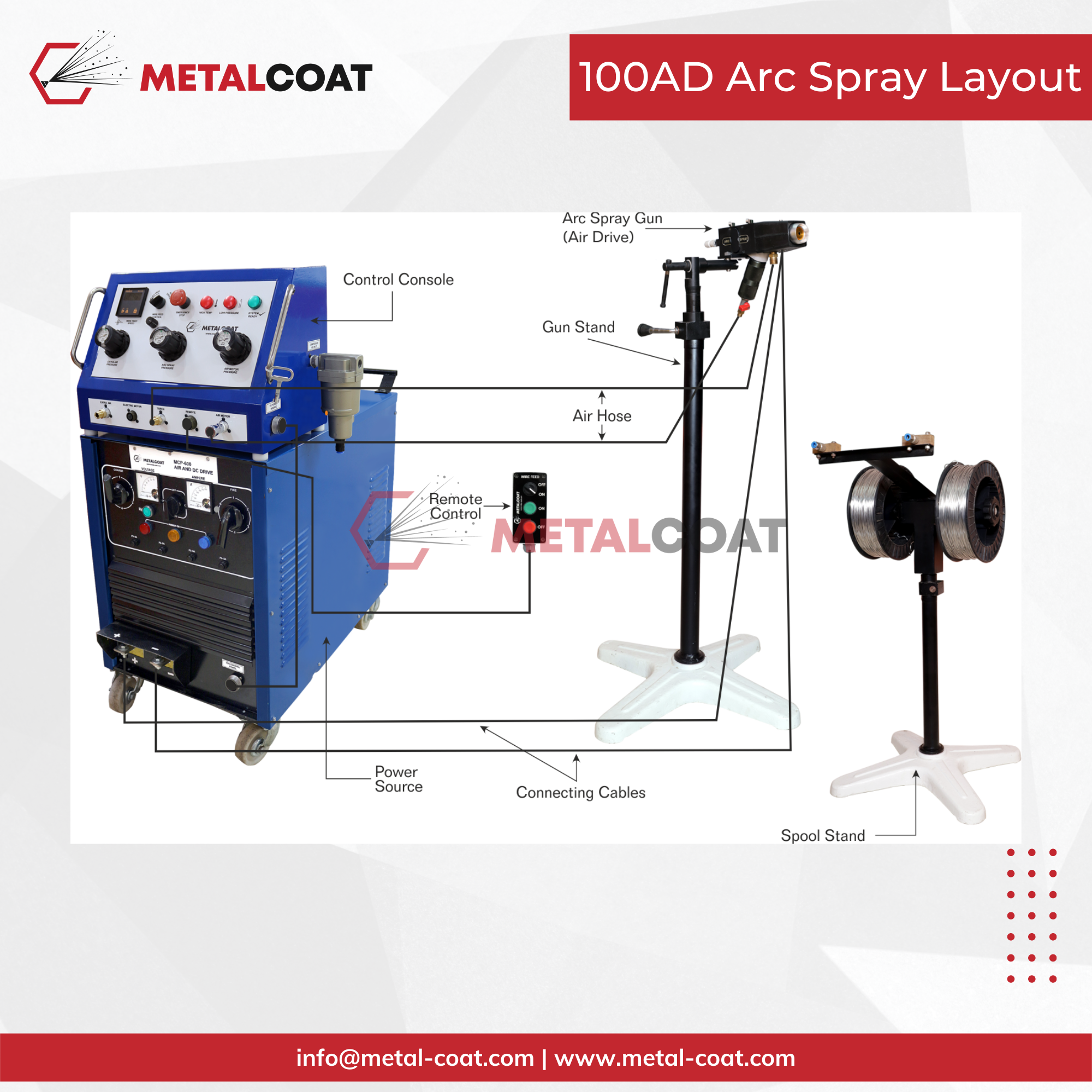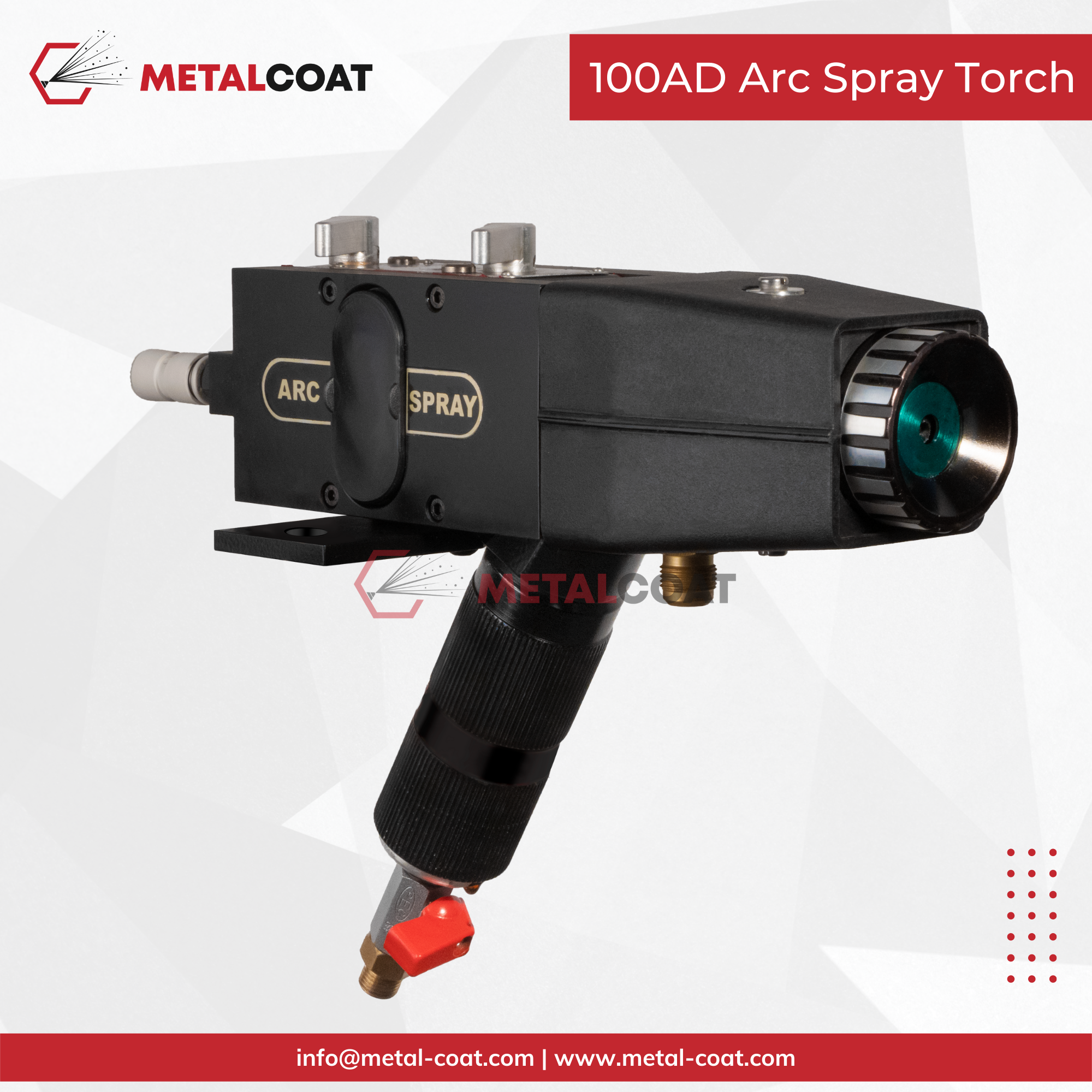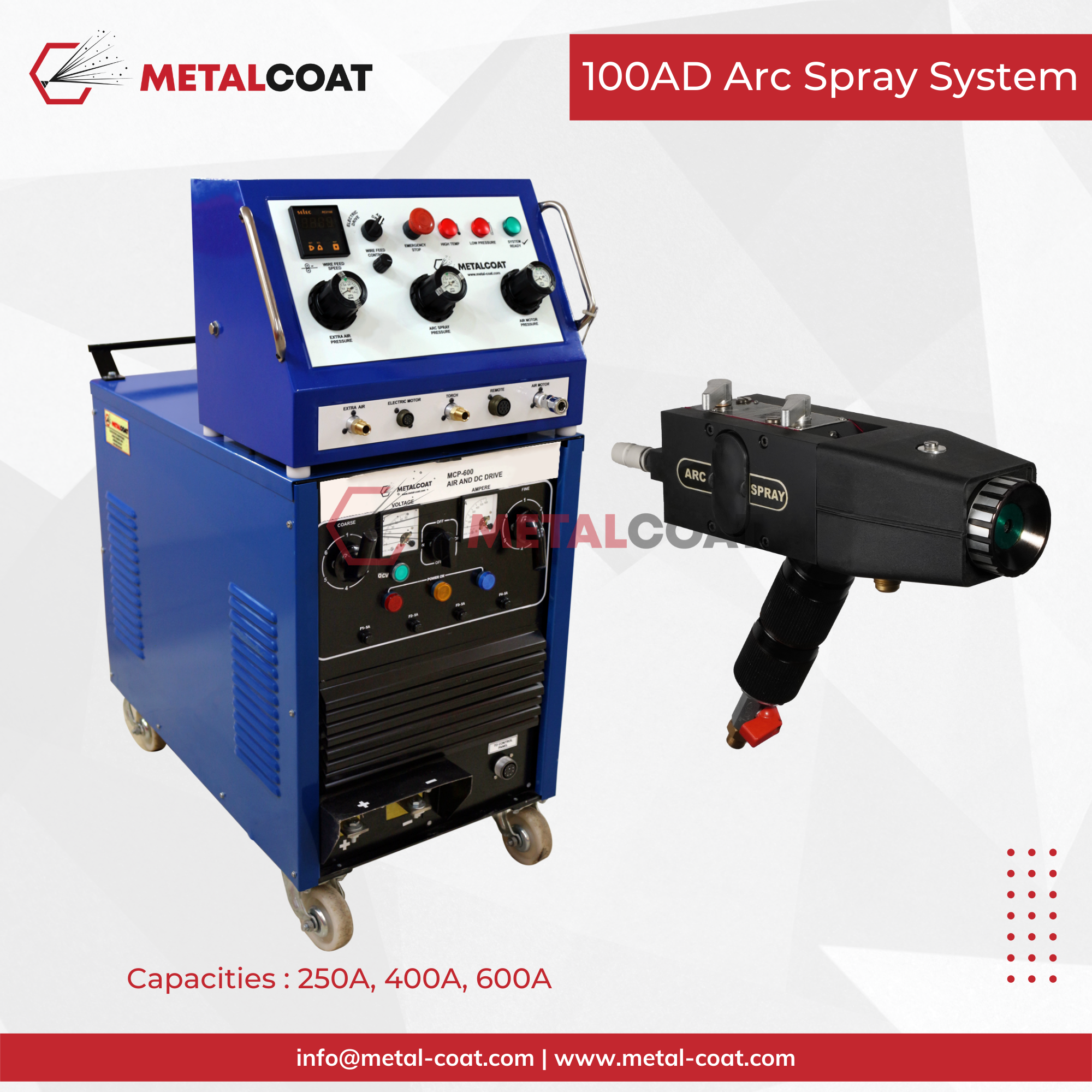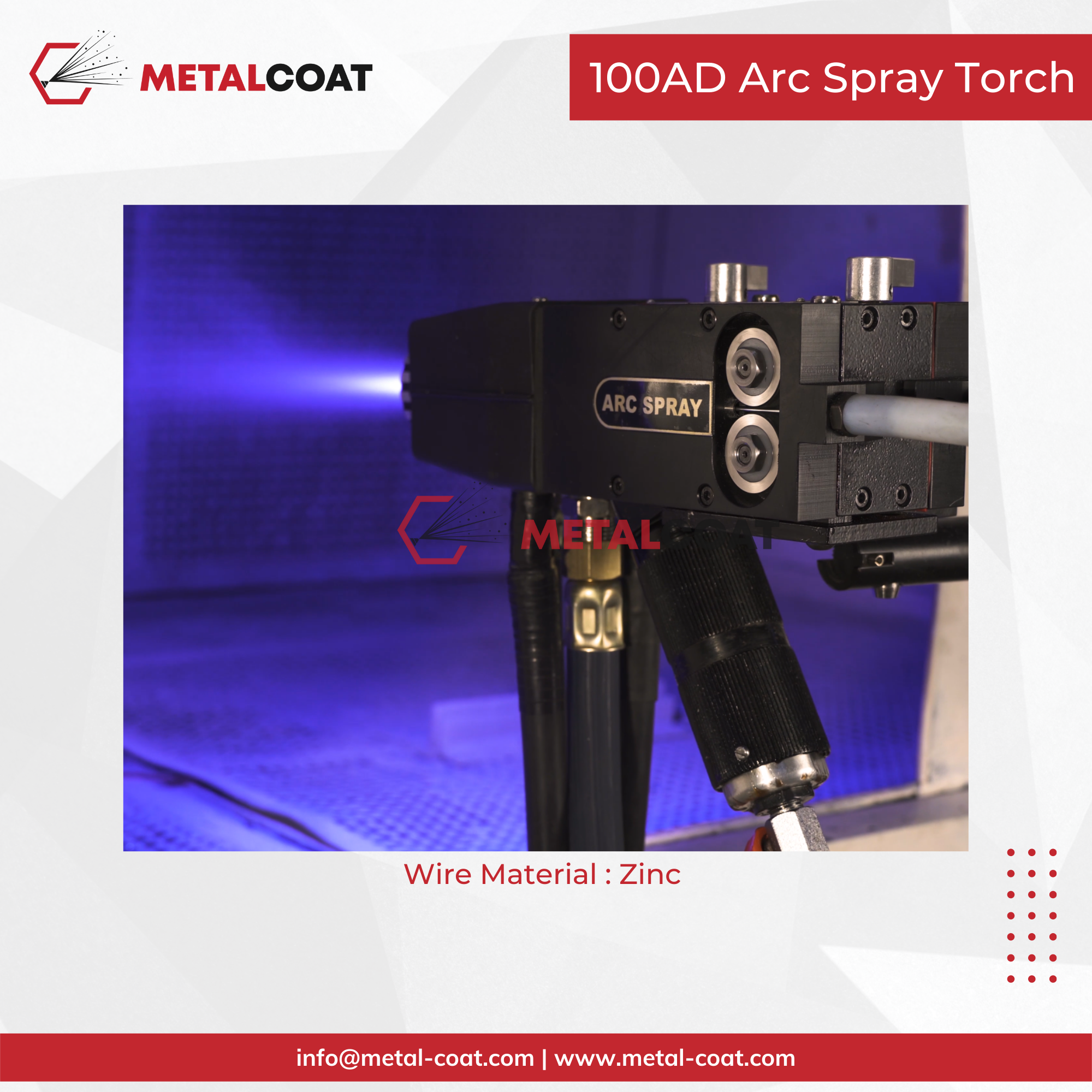 Price And Quantity
50000.00 - 500000.00 INR/Piece

1 Piece
Product Description
Arc Spray Gun Air Drive
We have been serving our respected customers by providing excellent quality Arc Spray Gun Air Drive. Our professionals make use of top quality materials and the latest innovative techniques to make this drive in adherence to set industrial norms and standards. It is mainly used in different industrial places to make sure uniform tube to tube sheet expansions, therefore ensuring exact rolling of tubes. Made of a lightweight aluminum body, this Arc Spray Gun Air Drive is highly praised for ergonomically correct push/pull throttle and precision control measures. We provide this drive in various models and technical specifications according to the requirements and that too at reasonable rates.
Product Details:
| | |
| --- | --- |
| Brand | Metal coat |
| Net Weight | 3.6 kg |
| Power Source with Control Consul Variants | 250 Amp,400 Amp,600 Amp |
| Model | 100AD/8830 |
| Size | 310mm (L) 80mm (W) 260mm (H) |
| Drive | Pneumatic Motor |
Arc Spray System Layout

Arc Spray Gun with Air-Cooled Arc Head provide great quality coatings.
Power Source: It is a DC current rectifier working on a 3-Phase, 380/415/440V, 50/60Hz power supply providing a voltage between 18 to 50
Volts

Control Console: Mounted above the power source, carries the regulators and pressure gauges for the air supply to the gun. One remote control with the help of cable is attached with the control unit which helps the operator turn the unit ON/OFF as required.
Twin Wire Spool Stand: The two wires for the two electrodes for the arc are supplied from two insulated wire spools mounted on the stud.
Gun Stand: It is for mounting and positioning of gun in the required direction.
Spool Stand: It is for mounting of Spool.
Interconnecting Hoses and Cables: Standard length of 5 meters (extra length optional)

Arc Spray Gun Air Drive

Arc is an extremely light and easy to use gun. Minimal maintenance is required because of simple adjustments.
Pull wire feed design
Air motor driven
1.6 mm to 3.17mm wire feed capability
Designed for handheld operations
Closed Nozzle System ensures a fine spray with extremely high bond strength.
The Wire Pull Feed System is through Air Motor; 1000 RPM for high melting wires and 2500 RPM for low melting wires.
The defined particle size and small spray diameter increase both the quality and efficiency of the metal deposition.
Weight of the gun is only 3.6 Kg. It can be handheld or installed in a wide variety of automated equipment.

POWER SOURCE WITH CONTROL CONSOLE
The control consul works for two operating modes called as Pneumatic and electric driven for supplying metallizing wire to the spray nozzle. In the first mode the spray gun is hand held and pulls the wire into the nozzle to get atomized. Where as in second mode the Arc Spray Gun (DC Drive) is attached to an electric driven motor to pull the wire into the spray system. When there is a need to operate the spray gun in Lathe Tool post or robot Arc Spray Gun (Air Drive) is recommended for manual operation as it is light in weight. The system is completely mobile and is mounted with trolley wheels for the ease of movement according to the need of operation, A high velocity air facility is inbuilt in the control panel to increase the velocity of the particle for enhanced deposition efficiency, bond strength and fine spray.
Features
The system is available in 250, 400 , 600 Amp. Capacities.
The system can switch over between electric driven and pneumatic motor driven spray gun.
The control panel inbuilt with power source is tilt able, thus causing easy repairing and maintenance when needed.
The system is a diode based with no complex electronic circuit involved.
In 600 Amp the Control Console is detachable and movable from Power Source.

Optional Accessories

Portable Wire Feed & Gun Stand
Portable Gun Stand for mounting of gun.
Portable Spool Stand for mounting of wire spool.
Swivel type stand takes the direction of wire feed towards operator's side.
Hoses & Cables
The hose package consists of two current cables and an air hose & two insulated wire guide tube and one hose for motor lubrication
Gun Extension
Enables spraying in bore or difficult-to-reach-at place.
Deflector Nozzle: 90deg.
Straight Nozzle: 0 deg.
Available in length of: 315 mm(1 ft)/ 630 mm(2 ft) / 945mm(3ft)



Enter Buying Requirement Details